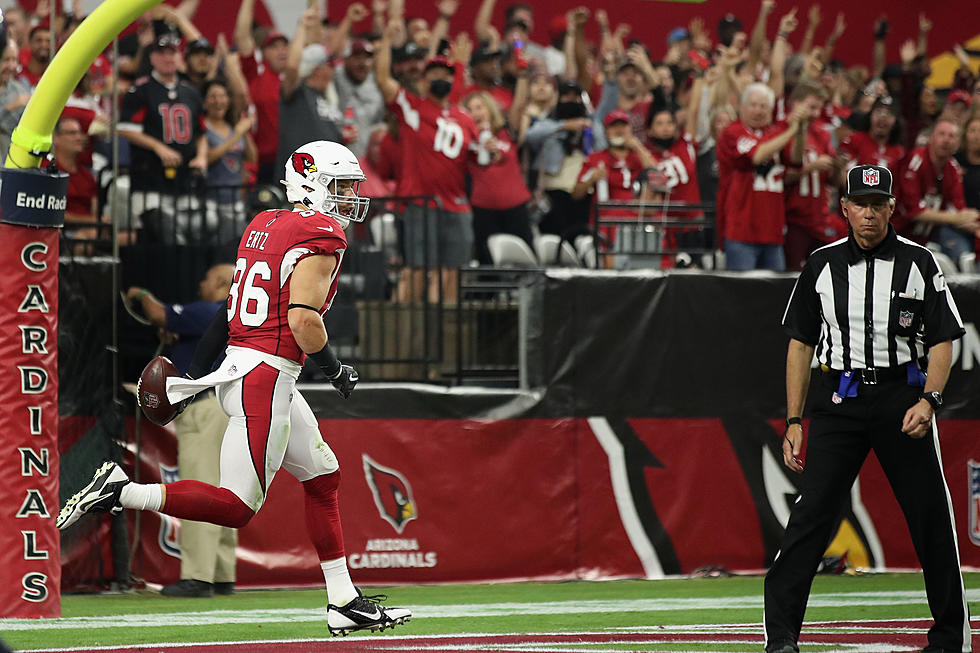 Former Eagles Tight End Zach Ertz Made History on Sunday
Getty Images
Former Eagles tight end Zach Ertz made history on Sunday by catching a touchdown pass in his first game with the Arizona Cardinals.
Ertz caught three passes for 66 yards and one touchdown in the Cardinals' Week 7 win over the Texans,  becoming the first player in NFL history to have a touchdown catch for two different teams, in back-to-back-weeks.
With that achievement, Ertz with have the game ball and his gloves sent to the Pro Football Hall of Fame.
Ertz of course was traded by the Eagles last Friday in exchange for rookie cornerback Tay Gowan and a 2022 fifth-round pick.
The touchdown for Arizona was a wide-open 47-yard score, where Ertz caught the ball around the 30-yard line and ran free to the endzone for the longest score of his career.
After the game, Ertz was given the game call by Cardinals head coach Kilff Kingsbury, who tossed Ertz the game ball after reading off his accomplishments.
Top Ten Eagles Wide Receivers in Franchise History
More From 920 ESPN New Jersey