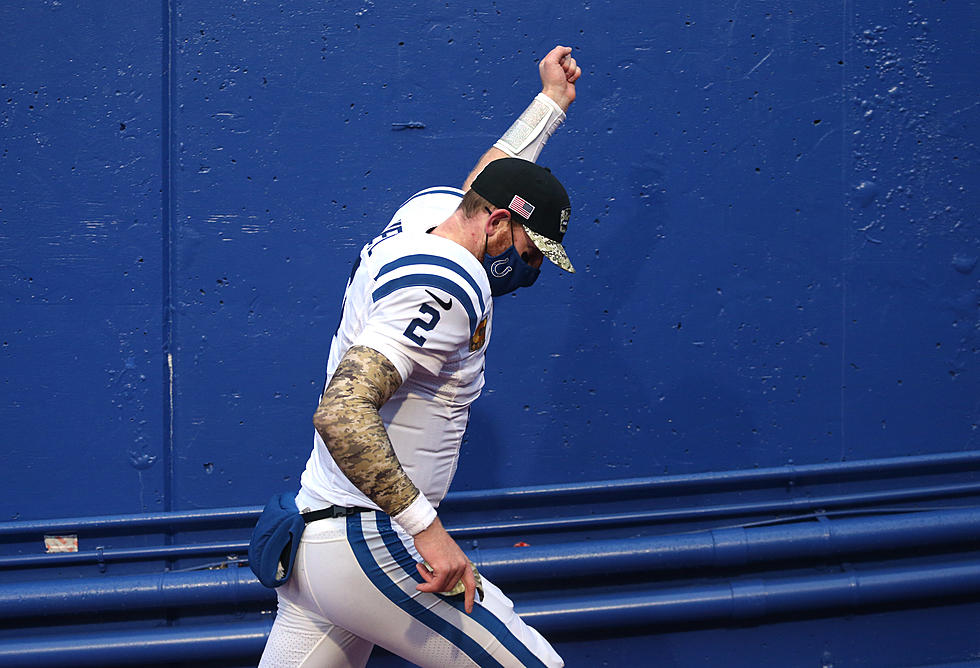 Looks Like Eagles Will Have Three First-Round Picks in 2022 Draft
Getty Images
When the Philadelphia Eagles sent Carson Wentz to the Indianapolis Colts it was a for a 2022 conditional second-round pick and a 2021 third-round pick.
There was a chance that conditional second-rounder would become a first-round pick, if Wentz played 75 percent of the snaps or 70 percent and the team makes the playoffs.
Well that happened on Saturday night.
Wentz has taken almost all of the Colts this season, and went over the 75 percent mark for the season, meaning the compensation will be a first-round pick.
So in the end, Howie Roseman will now (very likely) have three first-round picks at his disposal in the April draft and should be commended for getting a first-round pick after the season Wentz had in 2020.
Roseman also added an extra first-round pick from Miami on draft day 2020.
So if the Eagles can make the playoffs, they will enter the offseason with a chance to really improve their roster with three first-round picks, thanks to Carson Wentz and the Colts.
Every NJ pizza joint Barstool's Dave Portnoy has reviewed
Dave Portnoy, commonly known as El Presidente, is the founder of Barstool Sports. Somewhere along the way, he decided to start reviewing local pizzerias, and the concept took off. Here is every New Jersey pizzeria Dave has stopped in, along with the score he gave them.
More From 920 ESPN New Jersey