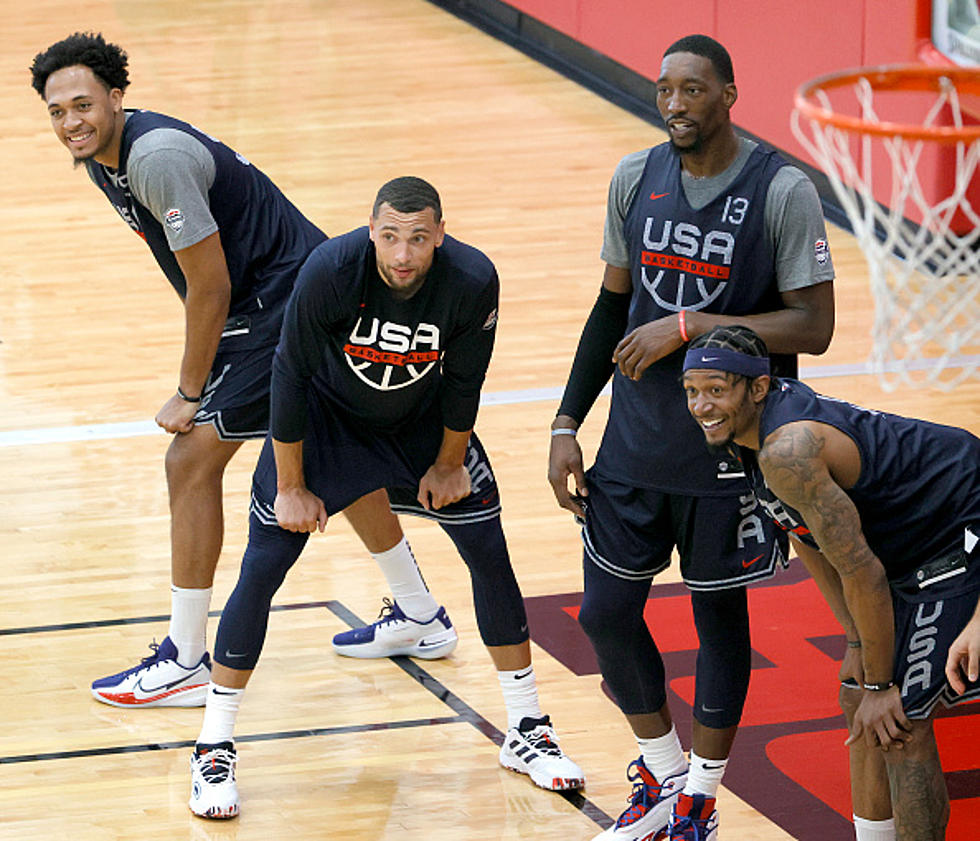 Olympic Hoop Team the Latest COVID-19 Shutdown
Getty Images
Yesterday was merely a small reminder of the havoc caused by COVID-19. Thankfully, death from the virus has been greatly reduced. According to a statement by Team USA Basketball, their exhibition game against Australia scheduled for Friday in Las Vegas has been canceled because of COVID-19 protocols.
The famous term that we haven't heard in a while was used for the reasoning, "the decision was made out of an abundance of caution," was included in their statement last night. According to reports in the New York Post, Washington Wizards star Bradley Beal will miss the Olympics because of COVID-19 protocols. It was not revealed if Beal tested positive for the virus.
Fellow Olympian, Detroit Pistons' star Jerami Grant also went into COVID-19 protocols. He's not expected to miss the Olympics. According to The Athletic, Grant did not test positive for the virus.
Last night in the Bronx, the awaited second half of the Major League Baseball season was delayed by COVID-19 protocols. It is reported by multiple news agencies that 6 New York Yankees have tested positive and most of them are vaccinated. The positive test results led to the Yankees vs. Red Sox game scheduled for 7pm at the Stadium to be postponed. It was the first game in 3 months to be shutdown by the protocol in Major League Baseball. It is perplexing. Why are vaccinated players are being tested in the first place?
One thing is for sure, the effects of COVID-19 and the pandemic continue to linger on and will as long as we let it. If vaccinated athletes are not allowed to perform their jobs, then something is wrong with this whole equation. It's fine to have any set of rules that you want but they have to be consistent.
LOOK: The most famous actress born the same year as you
Many of the actresses in this story not only made a name for themselves through their collection of iconic performances, but also through the selfless, philanthropic nature with which many of them approached their stardom. In an age of flipping the script on societal norms, many of these actresses are using their voices and platforms to be advocates for those who are otherwise unheard.
More From 920 ESPN New Jersey