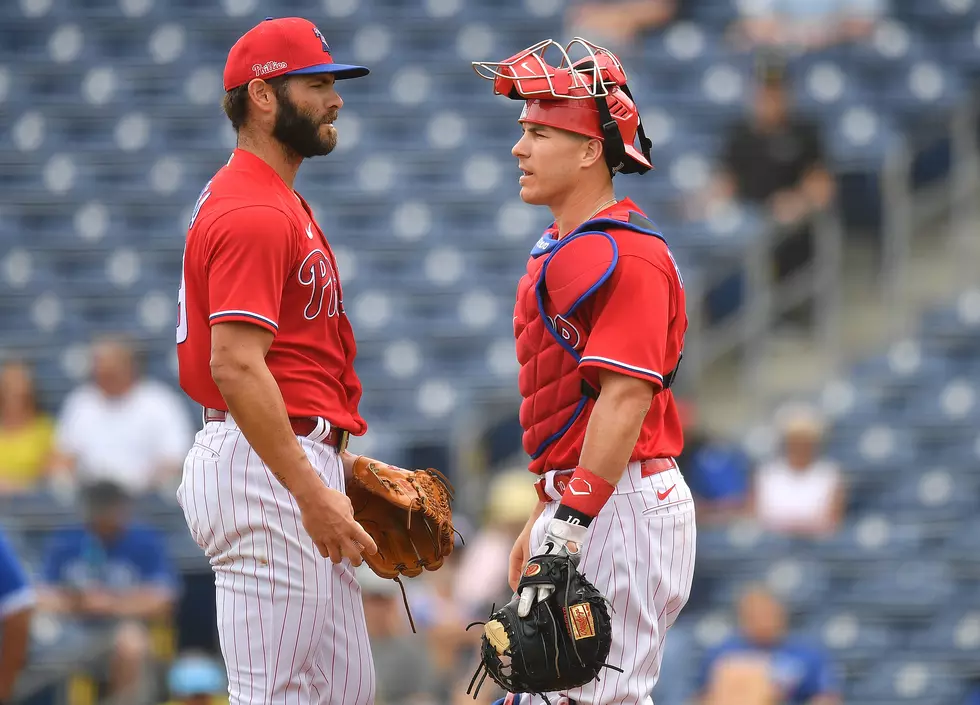 Phillies' Pitcher Jake Arrieta Won't Pitch in Regular Season
Getty Images
Three years ago the Phillies gave Jake Arrieta a three-year, $75 million contract as a free agent.  He may have pitched his final regular season game with the Phillies on Tuesday night, after suffering a hamstring injury against the Mets.
Before the Phillies game with the Mets on Thursday, manager Joe Girardi confirmed Arrieta has a Grade 1 strain of his right hamstring, ending his regular season. Girardi did say he hoped that Arrieta could pitch should the Phillies advance to the postseason.
Enter your number to get our free mobile app
"Our hope is to get him back for the playoffs," Girardi told reporters on Thursday.
While Arrieta hasn't pitched great, he seemed to be turning the corner.  Over his last three starts, he was 2-0 with a 3.00 ERA 18 innings. It will be hard for the Phillies, who have already lost Spencer Howard to find another starter to fill his spot in the rotation.
It's the second season in a row that Arrieta could not make it to the finish line. Last year, he had to pull the plug early because of a bone spur in his pitching elbow.
The veteran right-hander finished the season 4-4 with a 5.08 ERA, 1.51 WHIP in nine starts over 44 1/3 innings. Over during his three seasons with the Phillies Arrieta has gone a disappointing 22-23 with an ERA of 4.36 over 64 starts.
More From 920 ESPN New Jersey