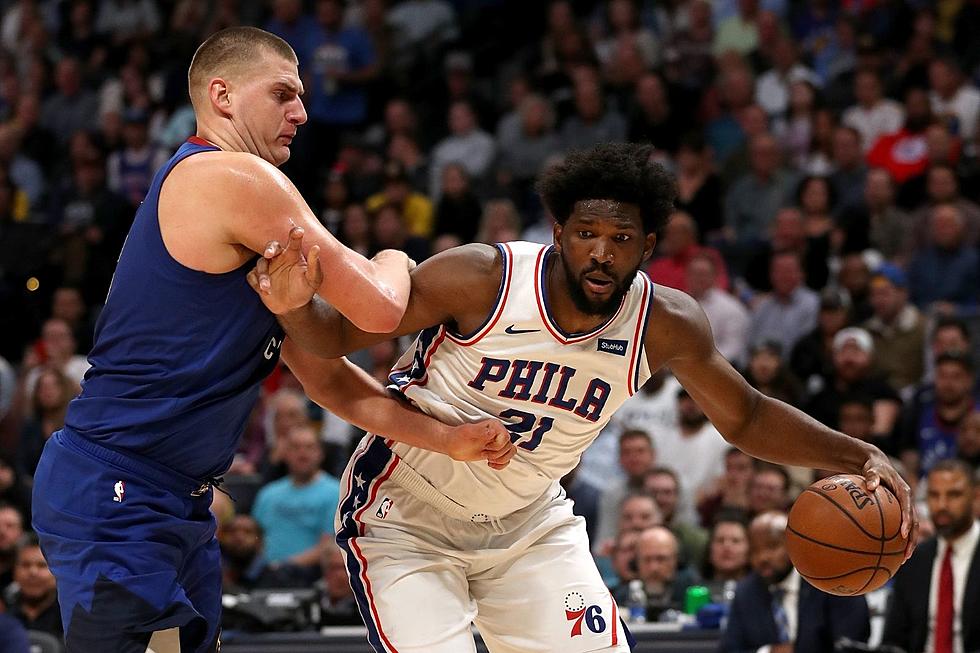 Sixers' Joel Embiid finishes 2nd in MVP voting
(Photo by Matthew Stockman/Getty Images)
Philadelphia Sixers center Joel Embiid finished second in MVP voting, the NBA announced Tuesday.
Denver Nuggets center Nikola Jokic won the award, making him the first Serbian born player and second-round pick to win.
Embiid received the most second-place votes with 62, while Jokic got 91 of the 100 first-place votes.  Embiid received just one first-place vote.
Embiid played a huge roll in the Sixers obtaining the No. 1 overall seed in the Eastern Conference this season with a 49-23 record after being the No. 6 seed last year.
The 27-year-old center averaged 28.5 points and 10.6 rebounds, shooting 51.3% from the floor this season.
The numbers of Embiid and Jokic were similar with Embiid scoring more points and grabbing the game amount of rebounds. If there was a major reason why Jokic won the award over Embiid, it was availability. Embiid played in just 51 of the Sixers' 72 games, Meanwhile Jokic played in all 72 games for the Nuggets this season, scoring 26.4 points, 10.8 rebounds, 8.3 assists on 56.6% from the floor.
MUST SEE: Weird New Jersey Town Names
More From 920 ESPN New Jersey