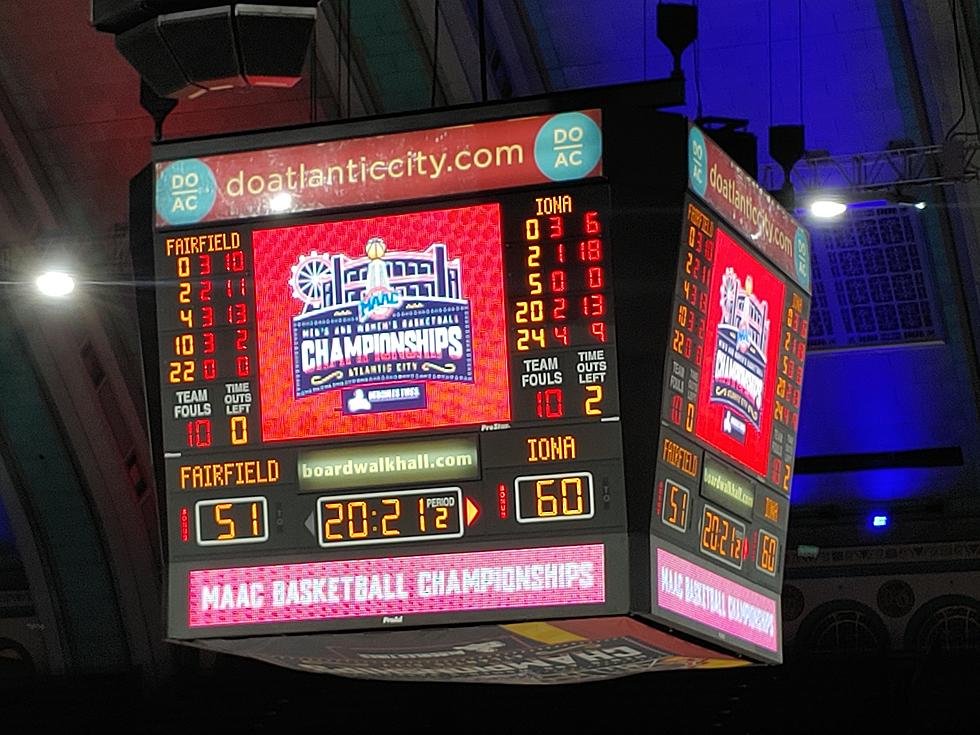 Will the MAAC Basketball Tournament Return to Atlantic City, NJ, in 2023?
Josh Hennig/Townsquare Media
The Metro Atlantic Athletic Conference basketball tournament is returning to Jim Whelan Boardwalk Hall Hall this season and will be held from March 8-12. Its the final year of their original three-year deal.
But will they be back in 2023?
Well according to MAAC commissioner Rich Ensor, that is up to Atlantic City and Boardwalk Hall GM Jim McDonald.
"Its really in Atlantic City's court right now," Ensor said on Wednesday.
The tournament has had a rocky existence in Atlantic City through no fault of their own. The first year of the agreement was canceled in March 2020 due to the COVID-19 pandemic. In 2021, crowds were limited to just family and friends. This year, it appears fans will be required to provide proof of vaccination to attend games.
2021 MAAC TOURNAMENT AT BOARDWALK HALL IN ATLANTIC CITY
More From 920 ESPN New Jersey