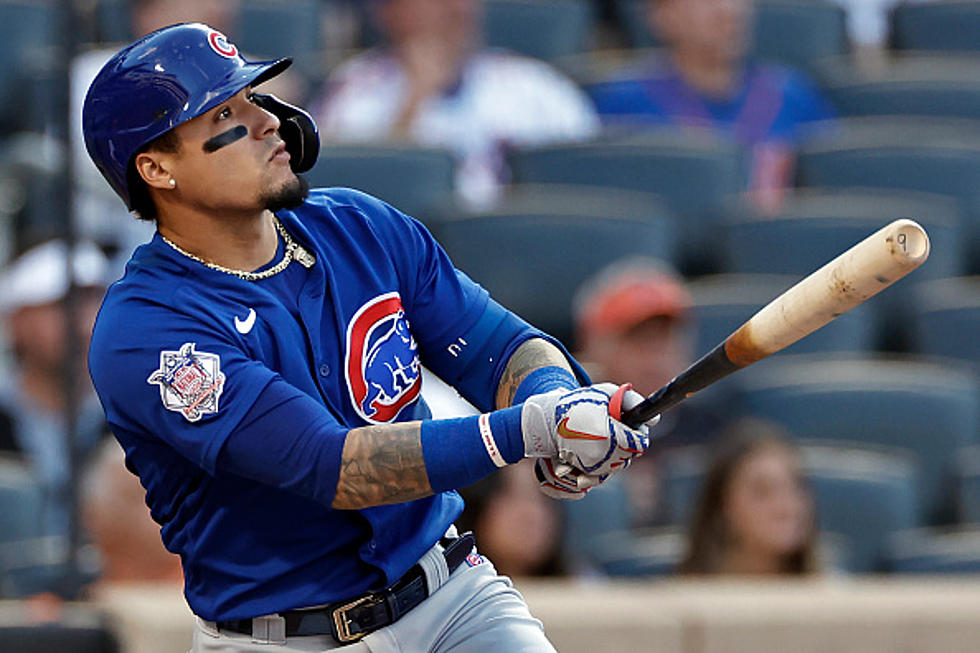 Did the New York Mets Make a Trade Just to Make a Trade?
Getty Images
As Mets fans held their breath for the last few weeks, wondering how new owner Steve Cohen would flash his wallet and buy the Amazin's some much needed pitching help, especially hours after finding out that Superman Jacob deGrom would be sidelined until September, those dreams of greatness never materialized. The Mets made a trade, but was it really for a player that they needed or did they just need to make a trade?
Mets made one deal Friday before the 4pm trade deadline. The acquired shortstop Javier Baez and right-handed pitcher Trevor Williams and cash from the Chicago Cubs in exchange for the Mets 2020 #1 draft pick, centerfield prospect Pete Crow-Armstrong.
According to Tim Healy of Newsday, "Baez this season has been something less than his 2018-19 All-Star self, hitting .248 with a .292 OBP and .484 slugging percentage — and a career-high strikeout rate of 36.3%, highest among qualified major-leaguers. His 131 strikeouts lead the league. He has 22 homers and 65 RBIs. After winning his first Gold Glove during the pandemic-shortened 2020 season, Baez's advanced defensive metrics are down across the board this year."
Healy added, "Williams, 29, is a starting pitcher whom the Mets consider rotation depth, which has been severely weakened by injuries. He had a 5.06 ERA and 1.53 WHIP in 13 games for the Cubs. Crow-Armstrong, 19, impressed team officials while attending major-league spring training, where he was probably the Mets' best defensive outfielder. Going into the season, he was ranked as the Mets' No. 4 prospect by Baseball America and No. 5 by MLB Pipeline. He played six games before needing shoulder surgery."
Javier Baez makes the Mets better right now. He owns a World Series ring from 2016. He is a gamer and likes to win. He is also friends with Francisco Lindor, the Mets prized new shortstop. Baez will fill in for Lindor until he gets back from the injured list in mid-August and move to another position after that. His bat will be welcomed in the Mets line-up.
We'll see if this trade was the right fit to win a championship for the Mets. New York needed starting pitching and didn't get it. Rich Hill was a nice addition but with deGrom out for another month, the Amazin's needed more. This trade seemed like a trade to please the clamoring fans by a new owner. I hope it works out but I have my doubts.
LOOK: Here Are 30 Foods That Are Poisonous to Dogs
To prepare yourself for a potential incident, always keep your vet's phone number handy, along with an after-hours clinic you can call in an emergency. The ASPCA Animal Poison Control Center also has a hotline you can call at (888) 426-4435 for advice.
Even with all of these resources, however, the best cure for food poisoning is preventing it in the first place. To give you an idea of what human foods can be dangerous, Stacker has put together a slideshow of 30 common foods to avoid. Take a look to see if there are any that surprise you.
More From 920 ESPN New Jersey