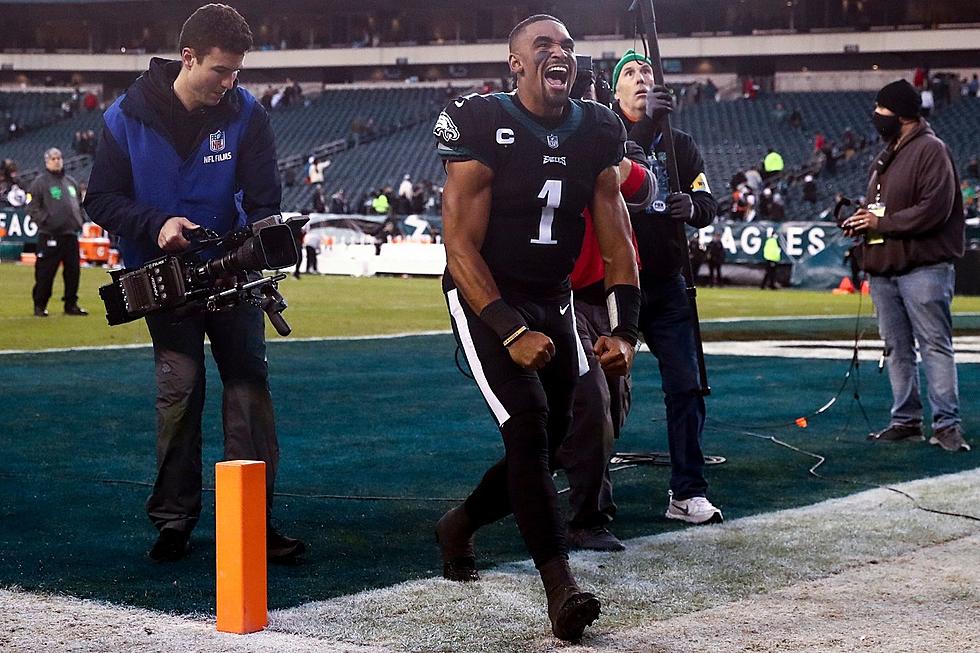 Eagles Notes: Will Hurts Return vs WFT? Teams Calling About Gardner Minshew
(Photo by Tim Nwachukwu/Getty Images)
Eagles head coach Nick Sirianni was quick to name Jalen Hurts the starter after Gardner Minshew led the team to an impressive win over the New York Jets last Sunday.
"Yeah, of course," Sirianni quickly answered when asked if Hurts would remain the teams starting quarterback after the game against the Jets.
"He's played good football, I think he's played really good football," Sirianni said. "There's been times when he's been one of the best in the league. Where he's moved around, made plays.  He's played really good football when he's in.  So when he is back, he'll be our starter."
It is expected that Hurts, who is dealing with an ankle injury, will be ready to return to the field when the Eagles host the Washington Football Team on Sunday, according to Ian Rapoport of the NFL Network.
Sources say Hurts, who missed a game with an ankle injury, is expected to be healthy enough to play against Washington in Week 15. The bye week will help, and he should be fine.
Rapoport adds that the Carolina Panthers called the Eagles about what kind of compensation they were seeking for Minshew at the trade deadline, and that other teams will be calling this offseason.
Sources say during the season, the Carolina Panthers spoke with Philly about Minshew, discussing what the compensation would be. They never dug deep on a possible trade, but they did discuss what it might take.
The Panthers called before they acquired Matt Barkley and before they signed Cam Newton. Given the way Minshew played, they won't be alone.
He mentions that the Eagles could move Minshew for a mid-round pick or could keep him around, as he is under contract through next season.
Fans from Atlantic City up to Philly and all over South Jersey caught a little big of 'Minshew Mania', but it looks like he will be back on the bench in Week 15.
8 Things That Could Work at Bader Field
More From 920 ESPN New Jersey