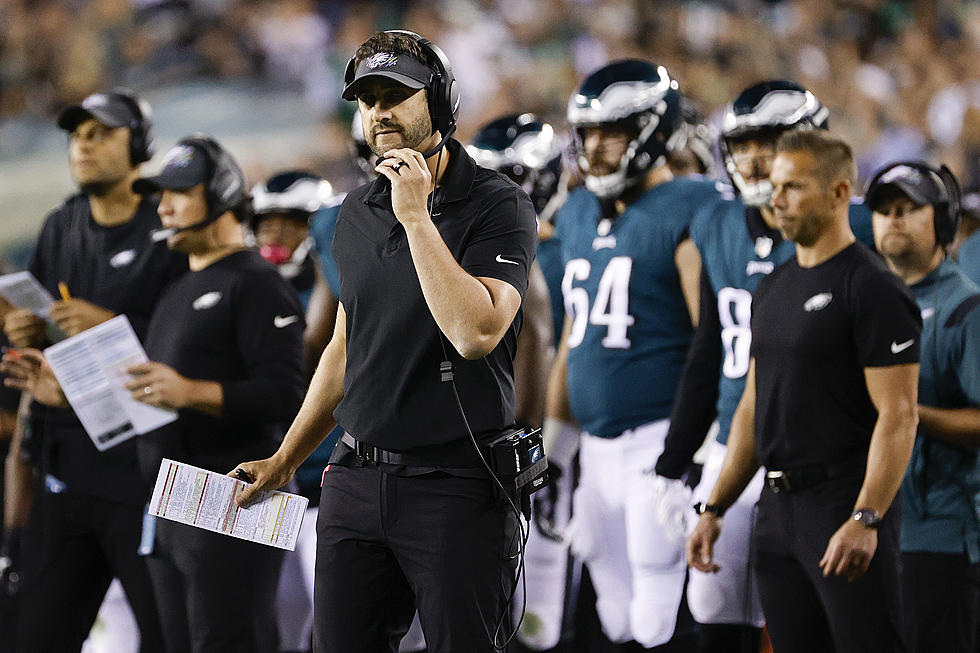 Eagles Unsure if Starters Will Play Saturday
Getty Images
The Eagles and Cowboys will face off in Week 18 in Primetime, the NFL announced they are moving the game to Saturday night.
While the game does have meaning for both teams, they might approach it differently.
On Monday, Eagles head coach Nick Sirianni really didn't play his hand with his intentions for Saturday night.
"We're talking through all that still," Sirianni said.
"We haven't decided anything there yet. We don't have to decide right now. We're preparing like we would normally prepare on a Monday for a game. Really, it's like a Tuesday now that we got flexed to Saturday. So, we're trying to get our plan ready, we're trying to rip through that, and, again, like I said, we don't have to make that decision quite yet."
"So, I know there is a thing about resting and there is a thing about staying sharp. No doubt we're taking everything into account, and we'll discuss that later on today."
Add in that the Eagles added multiple players to the COVID-19 list, including, Fletcher Cox, Jason Kelce, Dallas Goedert, and Rodney McLeod.
If the Eagles win the game and San Francisco losses the Eagles will be the No. 6 seed. Another scenario is, if Philadelphia losses to Dallas, but San Francisco losses to Los Angels and New Orleans wins, the Eagles will be No. 6.
They are currently the No. 7 seed in the NFC playoffs.
As for Dallas, they are the No. 4 seed in the NFC and have a shot to move up to No. 2, but need some help. Dallas needs to win and needs losses by the Rams and Tampa to make a move up the seedings.
Today Dallas head coach Mike McCarthy said his team intends to play their starters in Philadelphia.
"We're going to line up to do what we need to do to win the game," McCarty said on Monday. "I think playing up there in the weather in Philadelphia will serve us well."
Remember These Games in the Snow...
More From 920 ESPN New Jersey