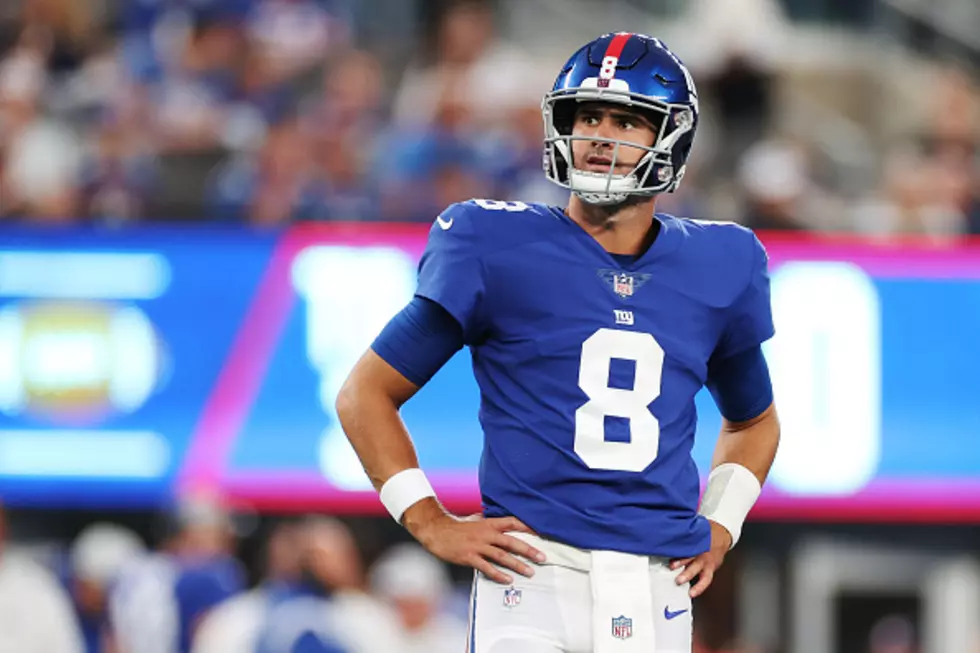 Is Daniel Jones Worthy Of A Giant Contract Extension In New York?
Getty Images
The New York Giants have some work to do this offseason.  They obviously want to bring back both Saquon Barkley and Daniel Jones on big contracts and not the nonexclusive franchise tags, but we will see how it will all play out.  I believe Daniel Jones deserves more than the around $32 million tag price.  He deserves more like $35-$40 million per year on a like a 3-5 year deal.  He just got a new agent the other day which makes perfect sense for him as it gives DJ a chance to get the money he deserves and can hopefully return to Big Blue.  Below is my quick take on this from the Times Union:
I have been in the Daniel Jones camp since the day he was drafted, but the Giants won't pay him $45 million a year. Jones is seeking upwards of $45 million but that's way too high. Jones is coming off an exceptional year and there are a lot of teams who need quarterbacks this offseason, but Jones doesn't deserve that kind of money at least not yet. Jones has hired a new agent who probably thinks his client can get that amount somewhere, and you always start high and work from there. My guess is the Giants won't give him his asking price but still make Jones a more than generous offer.
MJ and I both discussed the Daniel Jones contract situation earlier this morning right here on Big Board Sports.  Below is our full conversation on this.
I really hope the Giants lock up Daniel Jones and give him a good offer and also that Daniel Jones takes the offer and doesn't play too much hard ball.
Ten Contract Decisions That Will Dictate New York Giants' Future
A pivotal offseason awaits the New York Giants, and the decisions made by GM Joe Schoen will say a lot about where the team is headed under the new regime.
Ten New York Giants' Players Who Got in Trouble with the Law
Every pro athlete has a human side, and as humans, we make mistakes. Here are ten New York Giants' players whose mistakes got them in trouble with the law.
More From 920 ESPN New Jersey