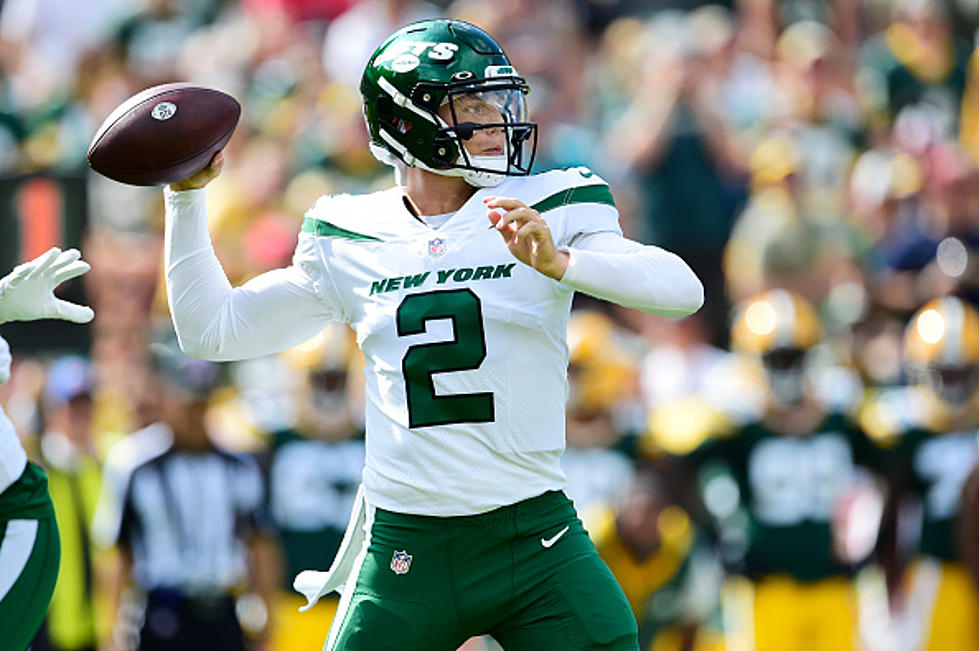 Is New York Jets QB Zach Wilson Better Than Sam Darnold Already?
Getty Images
There is no way that anyone can answer that question. Preseason games and no QB hit practices do little to prove anything in an NFL season. However, today Andy Vasquez of USA Today Sports and Northjersey.com was on The Drive with Charlie & Dan and he said he has seen some great things from the Jets #2 overall pick in the 2021 draft.
Vasquez complimented Wilson for "seeing the field" better than maybe Sam Darnold did in his tenure with the Jets. Andy also talked about the discipline that Wilson is showing in games. He talked about how Wilson will practice taking risks, in practice but won't try those same plays in the games, so far.
I commented to Andy about the importance of a "cerebral quarterback" in today's NFL. He expanded on that by saying that they can't be over-thinkers. The Jets want Zach Wilson to use his natural instincts as well and let his athletic ability shine.
To me, the comparison to Sam Darnold is important. I have said it time and again, Sam Darnold was at a disadvantage with Adam Gase as his head coach. I am not trying to be funny. Sometimes there are bad head coaches. Gase was one of them. At the same time, Darnold made enough head scratching plays to make you wonder if the Jets missed on him. Given the track record of former Jets General Manager Mike Maccagnan, it wouldn't shock anyone if he selected a bust at #3 in the draft to be his franchise quarterback.
So far so good with Zach Wilson. I questioned the draft pick. I am also more than willing to give Mr. Wilson a chance, as I have with every other brutal Jets quarterback over the last 5 decades.
To here our interview with Andy Vasquesz from Northjersey.com and USA Today Sports click below. Andy does a great job covering the Jets. You can follow him on twitter @andy_vasquez.
LOOK: 30 fascinating facts about sleep in the animal kingdom
More From 920 ESPN New Jersey