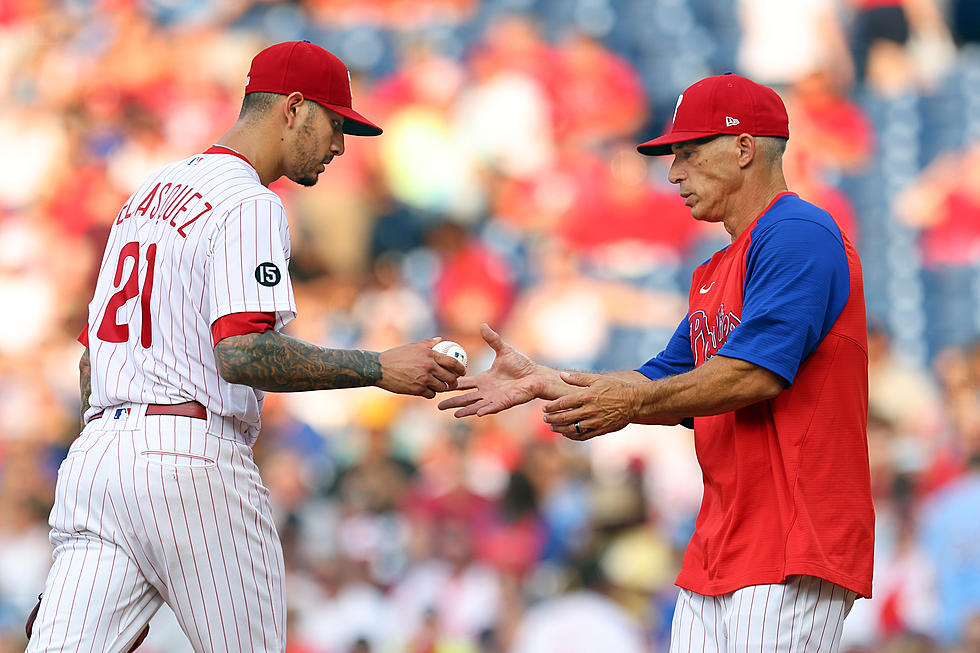 Phillies Officially Release Vince Velasquez
Getty Images
VInce Velasquez is officially a free agent.
The veteran right-hander was released by the Phillies on Tuesday, three days after Philadelphia designated him for assignment.
The Phillies released Velasquez after no teams claimed him, which means they will have to pay the remainder of his contract. Philadelphia acquired Velasquez in a 2015 deal in exchange for former closer Ken Giles.
While Velasquez had a respectable 2016 campaign, 2017-2021 has been a struggle for the 29-year old. He went 3-6 with a 5.95 ERA in 21 appearances (17 starts) before Sunday's DFA. Last year, he was 1-1 with a 5.95 ERA (34 innings) with 46 strikeouts and 17 walks in nine appearances.
It likely won't be long before the 29-year-old Velasquez lands with another MLB franchise. Overall during is time in Philadelphia, he recorded a 4.93 ERA, 1.40 WHIP across 582.2 innings (133 appearances, 116 starts).
The Phillies have been using a bullpen game in place of using Velasquez, who the team finally has given up on after given him chance after chance. It appeared his time in the rotation was coming to an end after a rocky month of July in which he was tagged for 24 runs in 17.1 innings in his five starts, taking his ERA from 4.22 to 5.95.
However the Phillies went back to Velasquez, and the results weren't any better and they finally pulled the plug.
Altantic Shore Celebrates World Series Win
More From 920 ESPN New Jersey