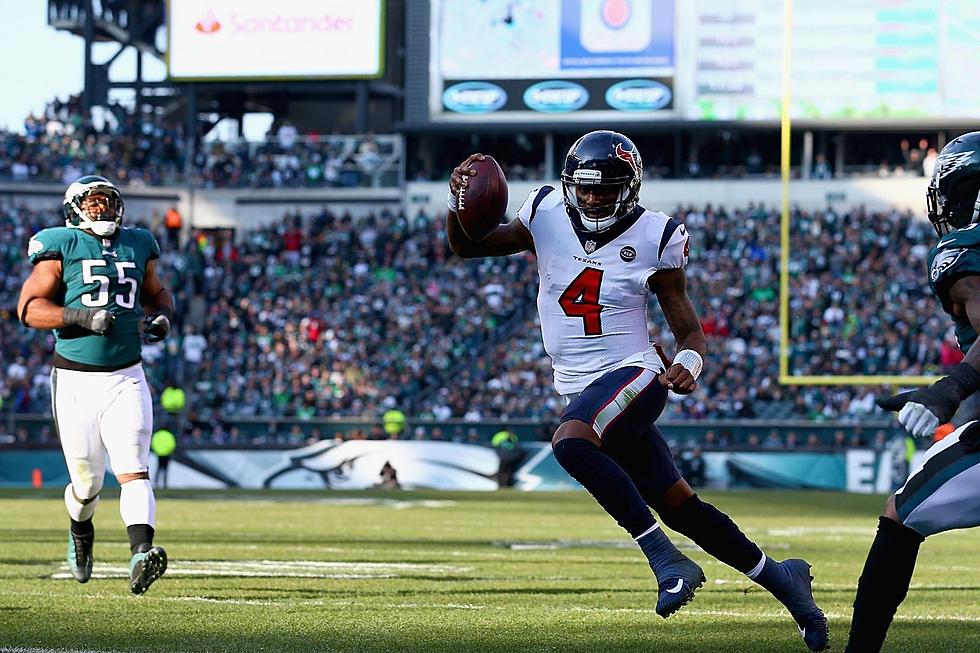 Report: Deshaun Watson No Longer on Eagles Radar
(Photo by Mitchell Leff/Getty Images)
Houston quarterback Deshaun Watson remains on the sidelines for the Texans, but it seems that his next home will not be in Philadelphia.
Despite plenty of speculation, due in large part to the inconsistent play of second-year quarterback Jalen Hurts and the treasure chest of first-round picks, the Eagles have constantly been connected as a suitor for Watson's services.
With the NFL trade deadline one week from Tuesday, Watson's name continues to circulate throughout league circles to quarterback-needy teams.
Watson still faces 22 civil lawsuits regard sexual harassment and misconduct, making any deal for the talented QB an obstacle. However, the team has been getting calls and is ready to move him, if their asking price is met.
Today on ESPN's NFL Countdown, they reported that the Eagles are no longer one of those teams.
"The Philadelphia Eagles once were interested," said NFL insider Chris Mortensen.  "I'm told no longer.  They have the best draft capital to pull this off."
Mortensen suggests the team could go a different way of finding a quarterback in the offseason, with no clear-cut No. 1 quarterback in this year's draft calls.
One name he mentions to keep an eye on? Russell Wilson.
"Don't forget they once coveted Russell Wilson in the draft, we'll see what happens after this year," Mortensen added.
Eagles Top-10 Sack Leaders
More From 920 ESPN New Jersey