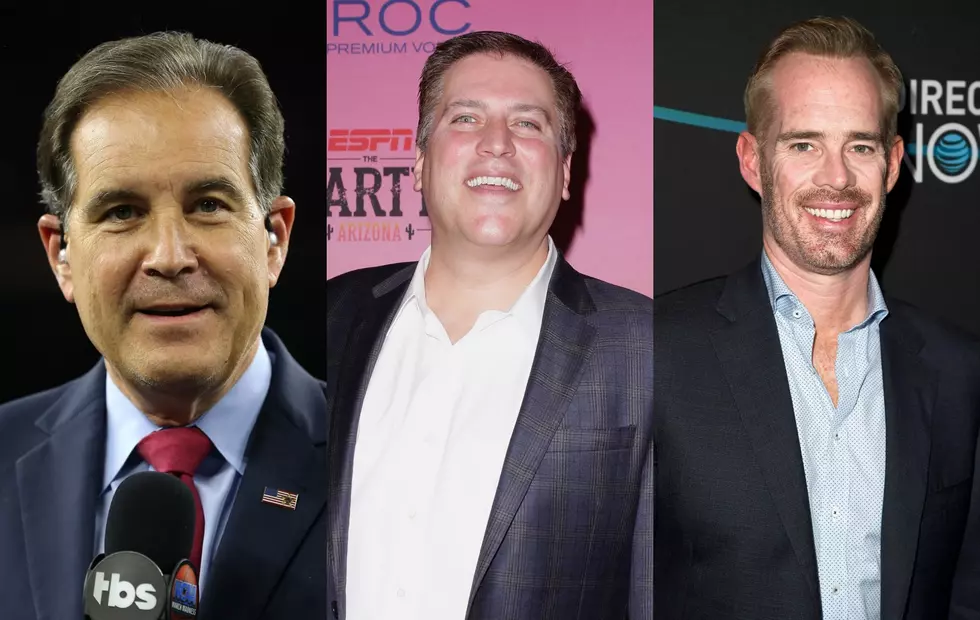 What a Call! Which Broadcast Legend Do New York Sports Fans Love Hearing Most?
Getty Images
If you've watched, or listened to, a major sports moment during your lifetime, there was likely a broadcaster that was telling you about it.
Broadcasters can make or break a game for a sports fan, and because of this, there are only certain play-by-play announcers and analysts who fans enjoy hearing on their radio, or seeing on their television screen. They could be funny, they could be knowledgeable, or they could have the voice of the Good Lord himself.
No matter who they are, however, no one broadcaster is liked by everyone. That said, there are still a few are liked more people that most.
---
Survey Data Reveals New York's Favorite National Sports Broadcaster
The Loupe recently analyzed Google search data from May 2021 to May 2022 from the desktops of sports fans, all of whom were searching online for their favorite sports broadcasters. The results were pooled together, and a master list was created of the "most-liked" broadcasters in the entire country.
With respect to the Empire State, sports fans were searching the name of ESPN's Steve Levy the most, and takes home the prize as New York's most popular national broadcaster.
Levy was popular across the country, as well, as he was one of the top six broadcasters currently working in the U.S., according to the data that was analyzed.
Here are the other broadcasters who cracked that list:
Jim Nantz (most searched name in seven states)
Steve Levy (most searched name in six states)
Louis Riddick (most searched name in three states)
Doris Burke (most searched name in three states)
Greg Olsen (most searched name in three states)
Jonathan Vilma (most searched name in three states)
Other big names, including Joe Buck, Bob Costas and Al Michaels were also the "most-liked" in certain states, but weren't popular enough to work their way to the top of the list.
Here are some of the names that sports fans in states around New York were searching for:
New Jersey: Steve Levy
Massachusetts: Steve Levy
Connecticut: Jim Nantz
Vermont: Bob Costas
Pennsylvania: Louis Riddick
New Hampshire: Mike "Doc" Emrick
A quick shoutout to the hockey fans in New Hampshire for keeping Doc Emrick relevant online. I have a lot of respect for that.
Here's what these results tell me: sports fans love football, and love watching it on television. The vast majority of broadcasters considered "most popular" in each state have some tie to the NFL, or to NCAA Football. Aside from Doris Burke and the aforementioned Emrick, there are very few 'casters who don't work in football in some capacity, who made the list.
Personally, I'm a huge fan of Steve Levy's, and I'm glad that other Empire State football fans agree with me.
House Fire Devastates Family of Long-Time New York Knicks' Voice
New York Knicks and basketball fans worldwide are sending their support to broadcaster Mike Breen and his family, who lost their home on Long Island in a fire.
More From 920 ESPN New Jersey