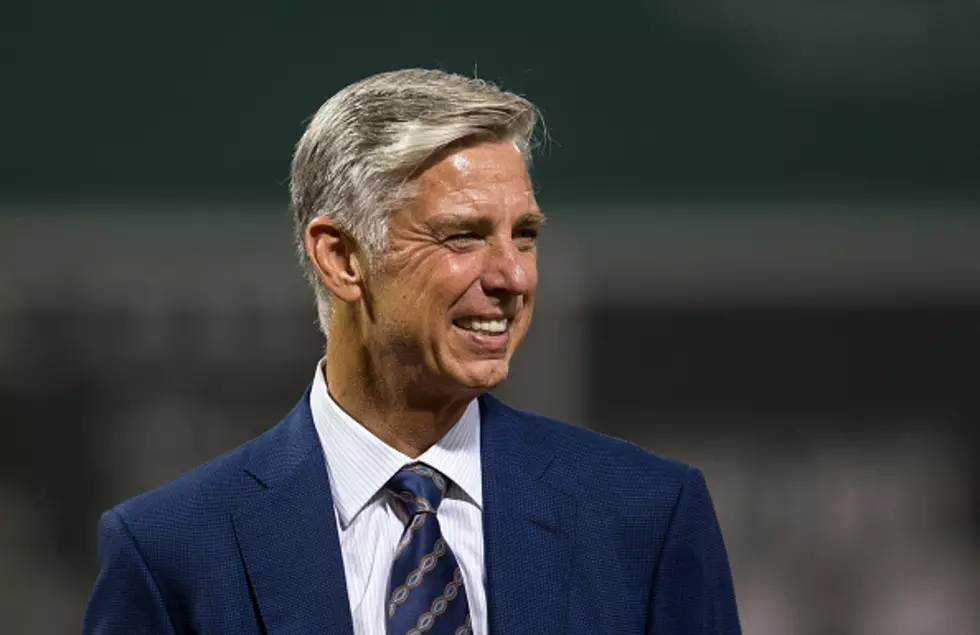 With Baseball Back, What's Next for the Phillies?
Getty Images
Thankfully, Baseball is back. Now what for the Phillies?
Well the team has plenty of holes to fill and now that the transaction freeze has come to an end, Phillies brass Dave Dombrowski and Sam Fuld have plenty of items to check off on their wish list.
There are over 300 names available on the free agent market, making the start of free agency a must-see event with Opening Day set for April 7.
At a minimum, the team needs to add a middle-of-the-order impact bat, a left and center fielder and some more arms.
At the time that MLB imposed the lockout, the team was in talks to add a middle of the lineup bat like Kyle Schwarber, who is coming off of a season where he hit .266 with a career-high .928 OPS with 32 home runs in only 113 games for Boston and Chicago.
Kris Bryant, Michael Conforto and Nick Castellanos are also options, especially with the universal DH.
Another area to keep an eye on will be on the shortstop position where veteran Didi Gregorius will have some stiff competition from Phillies top prospect Bryson Stott. This competition took a more interesting turn with the new CBA, with draft pick incentives for teams that promote top prospects and avoid service time manipulation.
On the pitching front, the team believes free agent addition Corey Knebel, who signed a one-year contract will be the teams closer, but they need to add more arms in front of him to help fix their annual bullpen issues with a trade the best possible way to try and improve.
One name to keep an eye on in Clearwater is former closer Seranthony Dominguez, who has missed all but one game since the 2019 season. If he can regain his 2018 form, he would be an upgrade to the Phillies bullpen.
Another issue might be in the starting rotation, as least to start the season, with Matt Gelb of The Athletic reporting that Phillies left-hander starter Ranger Suarez does not have his visa and is unlikely to be ready by Opening Day.
Starting pitching can be a strength for the Phillies with Zack Wheeler at the top of the rotation.  The team will need a bounce back season from former ace, Aaron Nola. Kyle Gibson came over in the Spencer Howard deal and gives the team a nice veteran presence in the back-end of the rotation. Hans Crouse should compete for a spot in the rotation with Zach Eflin expected to miss at least the first two months of the season, if not more.
The official reporting day for players is Sunday.
Good Morning: Where to Get a Yummy Breakfast in Atlantic County
More From 920 ESPN New Jersey