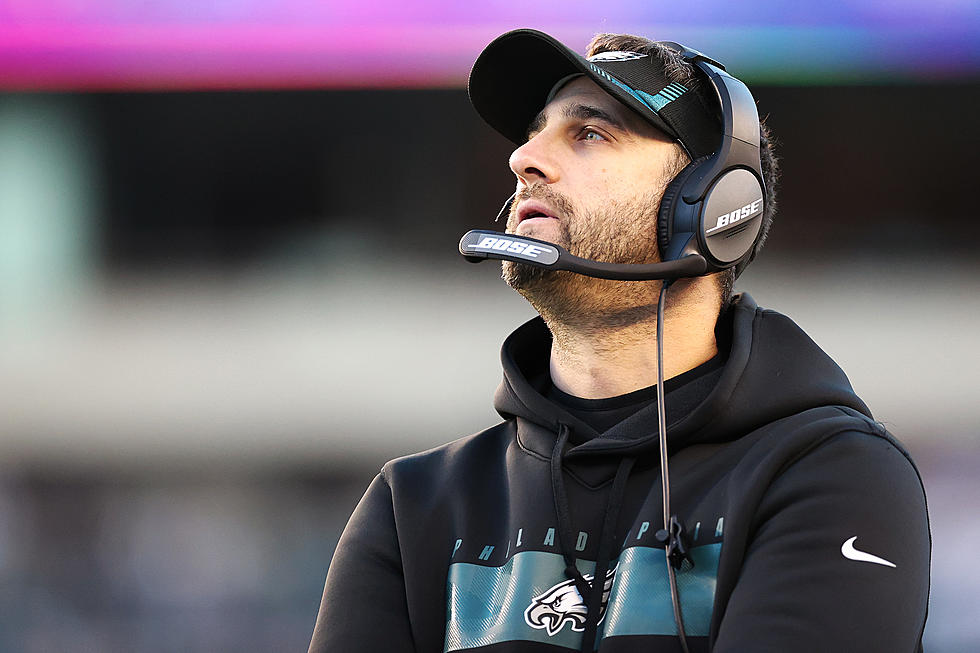 Eagles' Can Clinch a Playoff Berth Next Week
Getty Images
With the Eagles 34-10 drubbing of the lowly Giants, the have jumped into the No. 7 seed in the NFC Wild Card race with two weeks remaining. Their 8-7 record has them tied with the San Francisco 49ers, with the Niners holding the head-to-head tiebreaker over Philadelphia for the No. 6 spot.
While the Eagles control their own destiny into the playoffs after Sunday's victory, coupled with Minnesota's loss to the Rams, there is a way they can clinch a playoff berth next week.
Here is what the Eagles need to have happen to clinch a playoff berth next week.
1. They must beat Washington.
2.  They will need the Saints to lose either Monday night to Miami or next week to Carolina.
3. They need the 49ers to beat Houston on Sunday.
4. The Vikings need to lose to Green Bay.
If these four things happen, Philadelphia will be heading back to the NFC playoffs for the fourth time in five seasons.
Atlantic County Bars to watch Football this season (alphabetical order)
Cape May County Bars to watch Football this season (alphabetical order)
More From 920 ESPN New Jersey