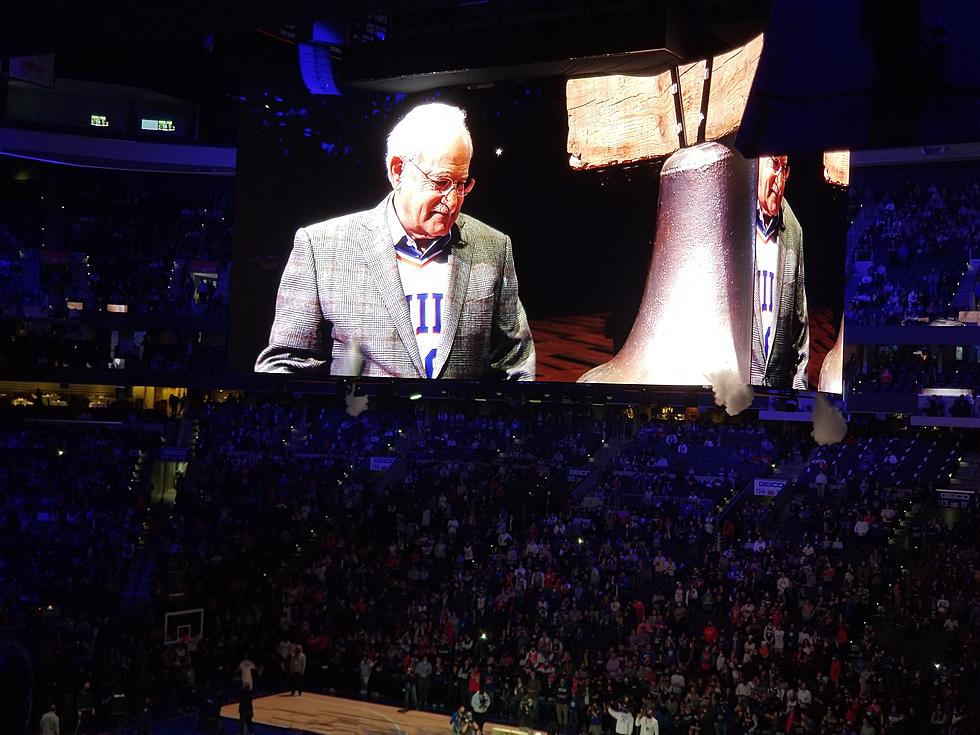 Action News Anchor Jim Gardner Rings Bell at Sixers Game
Photo: Mike Gill/TSM
Longtime Channel 6 Action News anchor Jim Gardner announced earlier this month that he would be scaling back his schedule before retiring at the end of 2022.
He will no longer anchor the 11 PM news after January but will continue to be seen at 6 PM until he retires at the end of 2022.
End of an Era: Legendary Channel 6 Anchor Jim Gardner to Retire 
On Saturday night he was at the Wells Fargo Center, to ring the bell before the Sixers game against the Minnesota Timberwolves.
Ringing the bell before Sixers' games started during the 2013-14 season and has since become a big deal with guys like Julius Erving and Allen Iverson, Jimmy Rollins, Ryan Howard, Charlie Manuel, former Eagles stars Malcolm Jenkins, Nick Foles, and celebrities like Kevin Hart, Michael B. Jordan, Carli Lloyd, season-ticket holder M. Night Shyamalan, RZA among others 
You can now add Jim Gardner to the famous list.
Do you remember these 17 legendary reporters and anchors from Channel 6 in Philadelphia?
Let's take a trip back in time and see how many of these reporters and anchors from Channel 6 that you still remember...
Look: Did You Know These Popular Reality TV Stars Are From the Jersey Shore?
Jersey Shore is not the only Reality TV show to have stars from our hometown (although you will find some of those stars on this list). Keep scrolling to be shocked by the other Reality Stars you didn't know grew up at the Jersey Shore!
More From 920 ESPN New Jersey