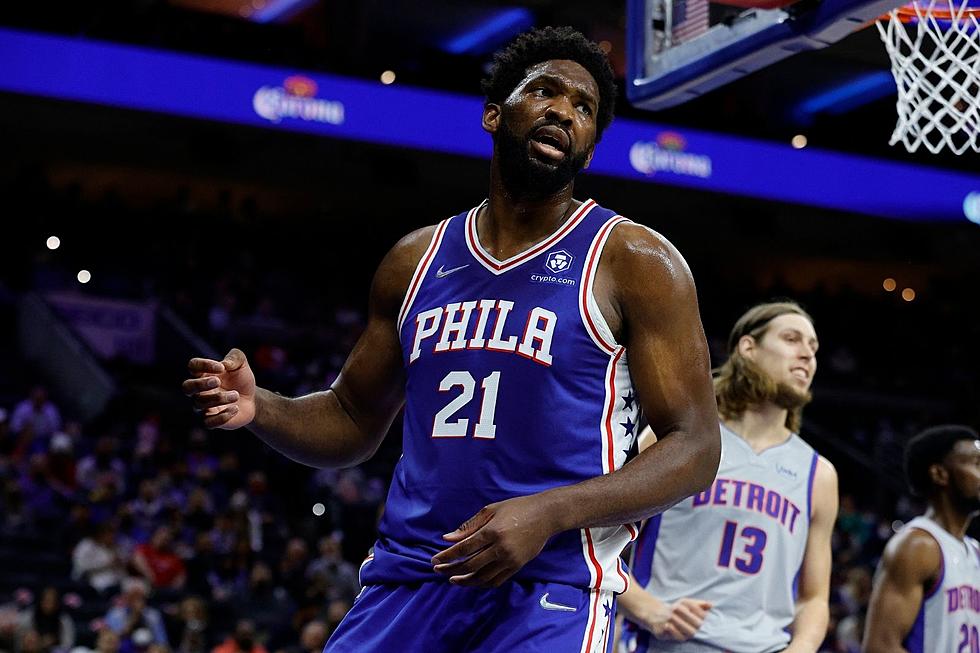 Sixers have to protect Embiid despite how much he wants to play
(Photo by Tim Nwachukwu/Getty Images)
On Saturday, the Philadelphia 76ers got a measure of revenge against the Atlanta Hawks by winning 122-94 against the team that eliminated them from last year's NBA Playoffs.  But on Monday, the news dropped that Joel Embiid will not be available for Monday Night's home game versus the Portland Trailblazers:
This is the same ESPN NBA Reporter Ramona Shelburne who reported last week that Joel Embiid has been playing despite the pain in his knee.  According to Shelburne, Embiid has reasons why he wants to play through this Sore Right Knee:
"(Embiid is) playing because Ben Simmons is not playing and (the Sixers) need one of them on the court and (Joel) wants to show leadership; At this moment, you don't want to fall behind (in the standings) to where you cannot come back - The idea with Embiid is he lost out on the MVP last year because he did not play in quite enough games (and) doesn't want to do that again this year....There is a sense that maybe he should sit a game or two to get that knee right because it's a meniscus injury that flared up after knocking knees with (Jonas) Valanciunas."
Joel Embiid has a history of trying to play through injuries, he is passionate about winning and Sixers' fans love him for that.  But the Sixers having Embiid rest tonight is an example of the organization protecting their best player.
The 76ers organization has invested a lot into the 27 Year Old Superstar and they have no chance of contending for an NBA Championship without him on the floor.  Philadelphia has six games over the first nine days to start the month of November including two sets of back-to-back games.  It makes sense for Philadelphia to pick a couple games over this stretch to rest Embiid to ensure his availability for the rest of the season.
If Embiid is supposed to play on Wednesday, I wouldn't be surprised if they rest him against Thursday at Detroit and then Monday at home versus the New Yorl Knicks.  This way, Joel Embiid is available to play the two upcoming games versus the Chicago Bulls and then next Tuesday at home versus the Milwaukee Bucks.  After next week, Philadelphia has no more back-to-back games until December 8th and December 9th.
Remembering Events at The Spectrum in Philadelphia
More From 920 ESPN New Jersey