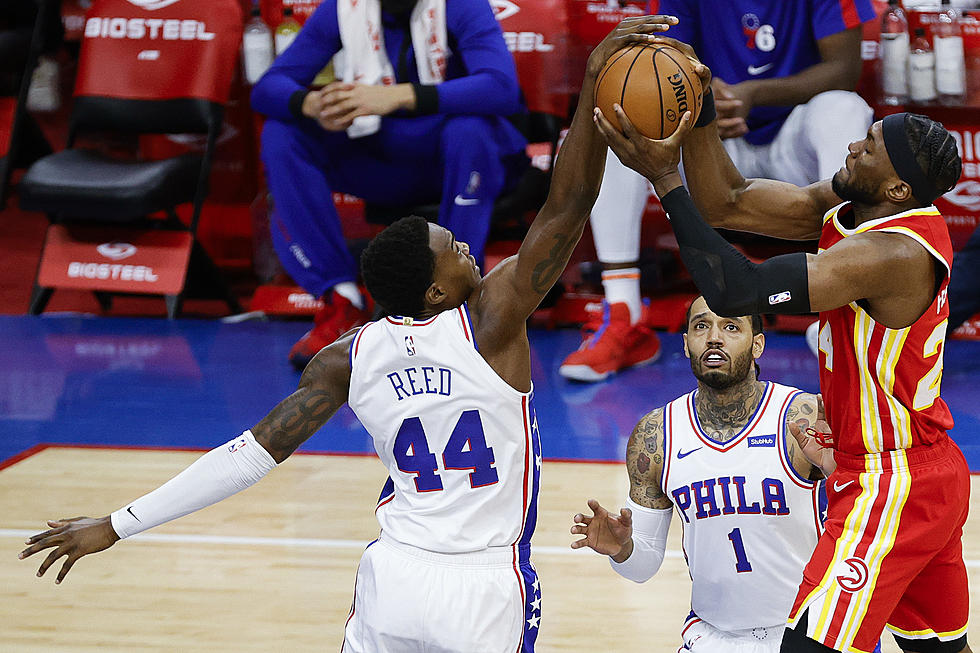 Sixers' Paul Reed Named to All-Summer League Second Team
Getty Images
Philadelphia Sixers 2020 second-round pick Paul Reed was named All-Summer League Second Team, after an impressive showing out in Las Vegas.
The No. 58 overall pick from a year ago become just the second player to ever post a a 20-20 game in Summer League history, scoring 27 points with 20 rebounds, four assists, four steals and four blocks in 34 minutes.
For the Summer League tournament, Reed averaged 17.4 points and 12.0 rebounds.
The Sixers went 3-2 during Summer League play that featured wins over the Dallas Mavericks, Atlanta Hawks and Utah Jazz. On top of the 20-20 performance he had, Reed closed out the Summer League with an impressive 17 and 10 game against the Jazz.
The 6-foot-8 forward was named both the 2021 G League MVP and Rookie of the Year, along with being named to the G League All-Defensive First Team. He played in 15 games for the Delaware Blue Coats, scoring 22.3 points, 11.8 rebounds, 2.3 assists, 1.9 steals and 1.8 blocks.
With the Sixers, Reed appeared in 26 games, 3.4 points and 2.3 rebounds.
Here is the rest of the All-Summer League first and second team selections:
First team
Jalen Johnson, Atlanta Hawks
Davion Mitchell, Sacramento Kings
Trey Murphy III, New Orleans Pelicans
Payton Pritchard, Boston Celtics
Cam Thomas, Brooklyn Nets
Obi Toppin, New York Knicks
Second team
Cade Cunningham, Detroit Pistons
Luka Garza, Detroit Pistons
Jalen Green, Houston Rockets
Paul Reed, Philadelphia 76ers
Patrick Williams, Chicago Bulls
Top 10 Winningest Sixers Head Coaches
Here is a look at the Sixers coaches with the most wins in franchise history.
More From 920 ESPN New Jersey