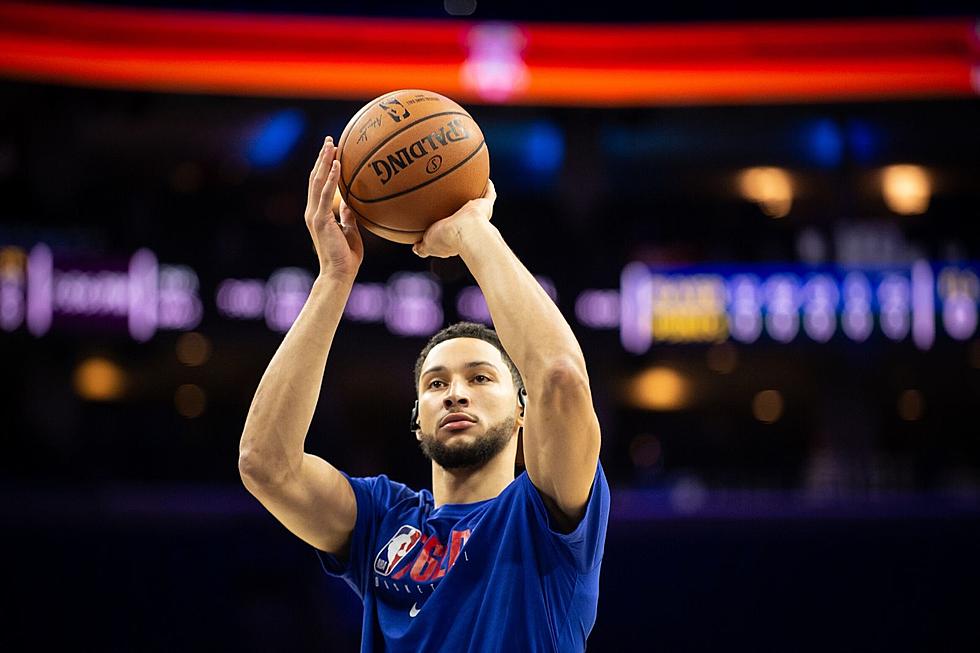 WATCH: Ben Simmons Hits Three Pointer During Sixers Scrimmage
Photo by Cameron Pollack/Getty Images
The 76ers are now inside the NBA Bubble preparing for the restart of the NBA season and after the four months hiatus, all eyes are on Ben Simmons.  After the pictures came out on social media of the new look for Ben Simmons looking "swole", we all are wondering how much better the former First Overall Pick will be returning from his back injury.  Aside from being converted into a new role as a Point Forward , will he expand his game?
Well in the video below published by the 76ers at the :24 seconds mark, you can see Ben Simmons hitting a Catch-and-Shoot Three Pointer in practice:
You cannot overlook how effortlessly he took the shot and how the shot SWISHED through the net.  Everyone wants Ben Simmons to expand his game and start shooting from the perimeter, well is this evidence that Ben is taking the next step in his development?
Ben Simmons has spent part of the NBA Hiatus training with LeBron James and it is well known the type of intense workout regimen LBJ puts in year round, so maybe some of LeBron's game is rubbing off on Simmons.  It wasn't until LeBron James was in his third NBA season that he started shooting at least Four Attempts from Three Point Range Per Game.  The 2019-20 is Ben Simmons third full season in the NBA after missing his first year due to injury.
Checkout what ESPN NBA Reporter Dave McMenamin told 973 ESPN about Ben Simmons working out with LeBron James, perspective on Sixers as Eastern Conference Contenders, and more
Sixers First-Round Picks Since 2000
More From 920 ESPN New Jersey