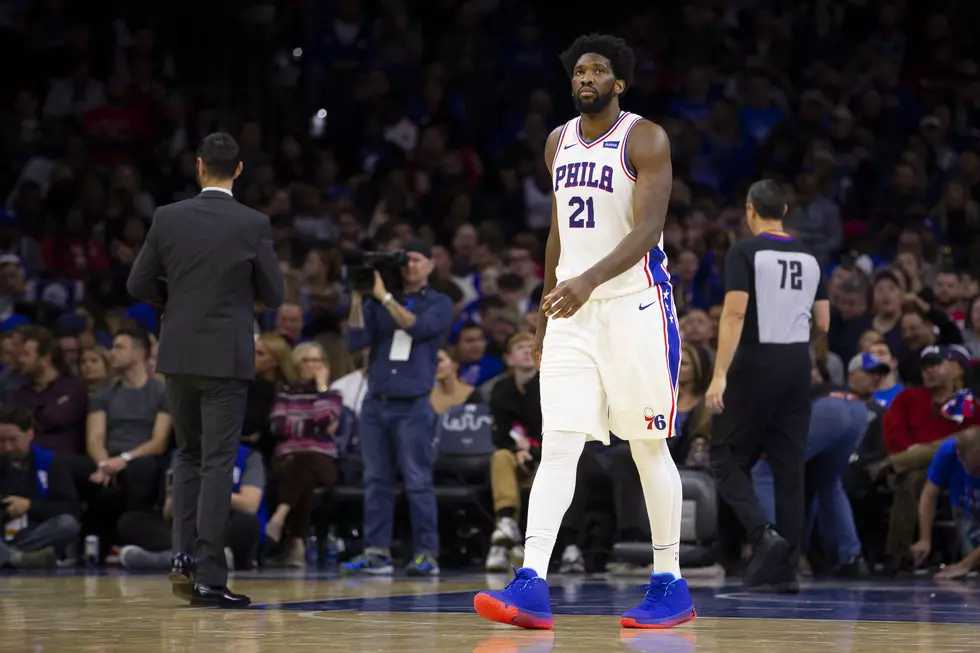 Sports Talk with Brodes: Sixers Miserably Fail Late in Toronto & Joel Embiid Scores 0 Points!
(Photo by Mitchell Leff/Getty Images)
The Philadelphia Sixers lose to the Toronto Raptors AGAIN in their building to keep the regular season losing streak alive. Joel Embiid did not score one point. You did not read that wrong. He was held scoreless. Toronto double teamed him every single time he touched the ball. With that being said, the Sixers had a chance to win, but the Raptors closed the game out with a 10-0 run. Ben Simmons had a costly turnover trying to hit Tobias Harris behind the defense on a very important possession. He had 14 assists, but recorded seven turnovers as well. With 6 seconds left, Simmons jacked up a turn-around three from super deep not understanding he could of made a smarter play. Josh Richardson continued to his strong play and Tobias did well also. This game goes on Embiid and Simmons. Pascal Siakam had a monster three-point play to take the lead in the fourth down the stretch. Fred Van-Vleet stepped up without Kyle Lowry in the lineup.
More From 920 ESPN New Jersey