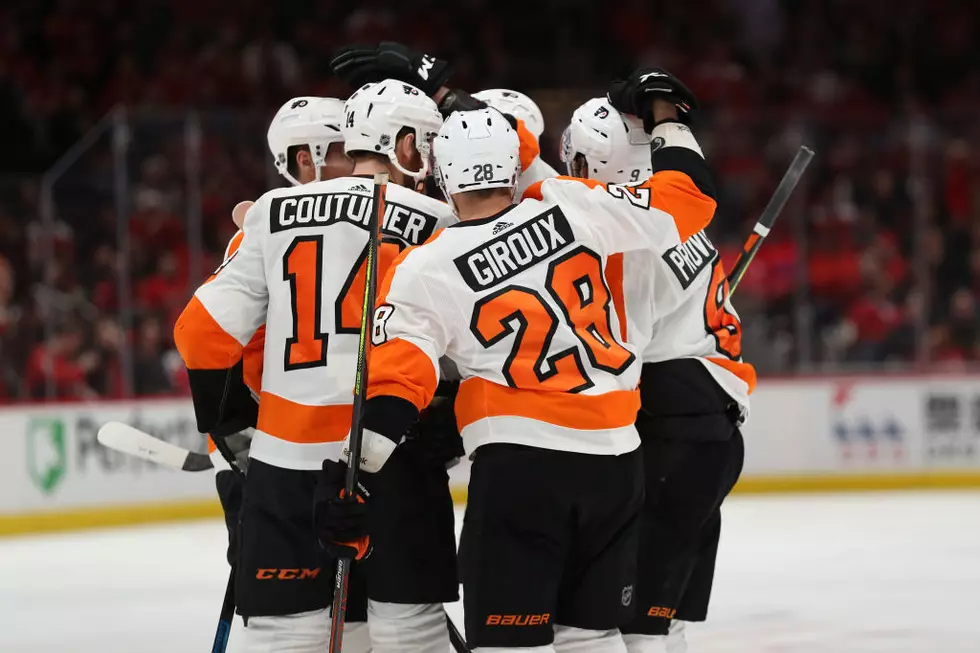 Anticipation Building For The Return Of Philly Sports
(Patrick Smith/Getty Images)
The anticipation is killing me!
I'm so excited to have sports back in our lives, it's almost too much to take!
We have been waiting so long and have been through so much as a country that it's almost too good to be true, but here we are.
The Covid-19 pandemic  has wreaked havoc on the economy and businesses have struggled to survive, including pro sports. Notwithstanding another Covid-19 spike, the MLB, NHL, and NBA will all start in less than two weeks. The NFL is also getting underway as well with teams moving closer to training camps starting along with news and rumors pick up with intensity. 
The Phillies start their season on Saturday night at 6:05pm in Washington with in one of three exhibition games before their season officially starts on July 24th at home against the Miami Marlins.
Tomorrow on The Locker Room with Billy Schweim at 10am to noon, we will take a closer look at the Phillies lineup and their chances of winning the NL East. The Philadelphia Flyers will travel north of the border to Toronto for their season restart on August 2nd.  We will continue Our Push for Brian Propp to be inducted into the Hockey Hall of Fame and talk with former Flyers Captain Dave Poulin about playing alongside Propp and being one of the most prolific penalty killing duo's in NHL history. Dave will also give us some insight to the upcoming NHL season.  Also, the Sixers have made some changes to their starting lineup and we give our opinions for their future down in Florida. This is so wild, it's all happening at once. How are we going to get it all in, in a two hour show?
Tune in!!!
Finally, this summer at the Jersey shore will have a different feel as the Lifeguard races have been cancelled for the month of July. The Locker Room's coverage of the Lifeguard races during summer months has been a part of the show since its inception on 97.3 ESPN radio. To keep the tradition alive we are starting a new segment called  "The Legends of Lifeguard Racing" with a look back at some of the champions of the South Jersey lifeguard championships. The first installment is with a great champion from the Ventnor City Beach Patrol, Andrew Funk. 
Flyers Top Goal Scorers Each Year Since 2010
More From 920 ESPN New Jersey